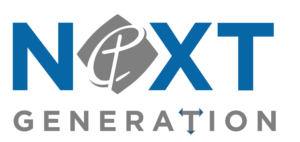 We are passionate about seeing the Next Generation captured by the greatness of God, compelled by the love of God, and changed by the Word of God so that they become conviction-driven and capable disciple-makers of the generation after them (2 Timothy 2:2, Psalm 78:6).
Our Pioneer Clubs are jam-packed with fun and age-appropriate Bible lessons and activities. We meet on Wednesday nights from 6:15–8:00 pm during the school year. Parents, grandparents, and the rest of the family are invited to join the kids for Family Nights, which are held 7 times through the year!
View the 2022-23 Parent Calendar
Schedule
6:00–6:30pm

Sign in & registration by the sliding glass doors; open gym
6:30–7:50pm

Bible lessons, games & life skills, handbook time, and snacks
7:50–8:00pm

Closing program in auditorium. Parents welcome
Classes and Age Groups
Navigators (grades 5–6)
Register your child HERE.
To register more than 3 children, please use our Pioneer Clubs Registration Form.
You may drop it off at the church office or bring it with you the first night of club.
Sunday, 9 – 9:50 am
Ages: Nursery – 5th Grade
SUNDAY MORNING SERVICE

Sunday, 10 – 11:15 am
Preschool – 3rd Grade


1st-3rd grade is dismissed during the service for Children's Church
Sunday, 6 – 7:30 pm
Ages: Preschool – 5th Grade
Frequently Asked Questions:
Where do I go with my kids when I arrive?
As you come in the sliding glass doors on the east of the building, someone will greet you there and help you get your child(ren) checked in (with name tags) and escorted to the right classes.

What's involved in child check-in and pick-up?
At check-in, your nursery – 5th grade child will receive a name tag sticker with a security number on it. Only basic contact and allergy information is needed. Parents receive a matching pick-up tag. Show the parent tag to the teacher after the service to pick up your child from class.
How do you handle food allergies?
If a child has food allergies, please notify the person at the check-in desk. All food allergies are indicated on the child's name tag.
What do the kids do on Sunday mornings?
Kids in preschool and elementary learn foundational Bible lessons as they survey both the Old & New Testaments over the course of four years. Special emphasis is given to the gospel message and heart-level change.

How are Sunday evenings for kids different from Sunday mornings?
Sunday night discipleship enhances a child's understanding and application of the Bible. The gospel is proclaimed, and we "connect the dots" between a child's profession of faith and his/her actions. Various Christian topics and Bible books are explored (i.e. – handling money God's way, the fear of God, peacemaking, New City catechism, wisdom in Proverbs, etc.). Kids are also more active during the evening.

What else can my kids get involved in?
Ministry Explorations – Kids learn best by seeing and doing. Periodically throughout the year, kids can observe and try various "hands-on" ministries of the church. This enables them to see how various adults use their gifts and abilities to serve God and others. Look for church updates to find out more information on each "Ministry Explorations" opportunity.
Singing in "Big Church" – A few times each year the preschool and elementary class combine to bless those in the morning worship service.
Soccer Camp – For kids 5 years old-5th grade. This is typically held the last week of June. Kids practice soccer skills and drills, scrimmage, and learn God's Word through song and gospel lessons.
Twin Lakes Camp – Parents are highly encouraged to send their kids to Twin Lakes for one of the best weeks of their summer! Regular participants in Next Generation programs at East Side can get financial help to offset the cost of a week of summer camp.