When do we meet?
• On Sundays …
○ Sunday School – 9-10am
○ Children's Church – 10-11:15am
○ Sunday evening – 6-7pm
• On Wednesdays …
○ Pioneer Clubs – 6:30-8pm
Where do I go with my kids when I arrive?
As
you come in the sliding glass doors on the east
of the building, someone will greet you there and
help you get your child(ren) checked in (with
name tags) and escorted to the right classes.
What else is there for my family?
Because we believe that strong families are the
key to growing strong disciples of Jesus Christ,
we host Family Events twice each year (usually
spring & fall) for parents (or grandparents) and
kids to attend. Our goal is to create memorable
(but safe 🙂 experiences where parents and kids
can be encouraged and have fun together. Cost
is minimal, if anything. All families are welcome!
Contact Pastor Nate to find out when the next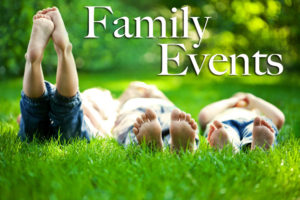 Sunday Kids!
Click
here
to learn more about what we have for kids on Sundays!
Click on the logo below to learn more about our
Pioneer Clubs
.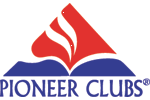 How can I find out more and get connected?